Kim Andersen the president of the World Sailing joined organizers of the 50th edition of the Princesa Sofía Iberostar Trophy (PSIT) on 31st of March for the presentation of its sustainability program.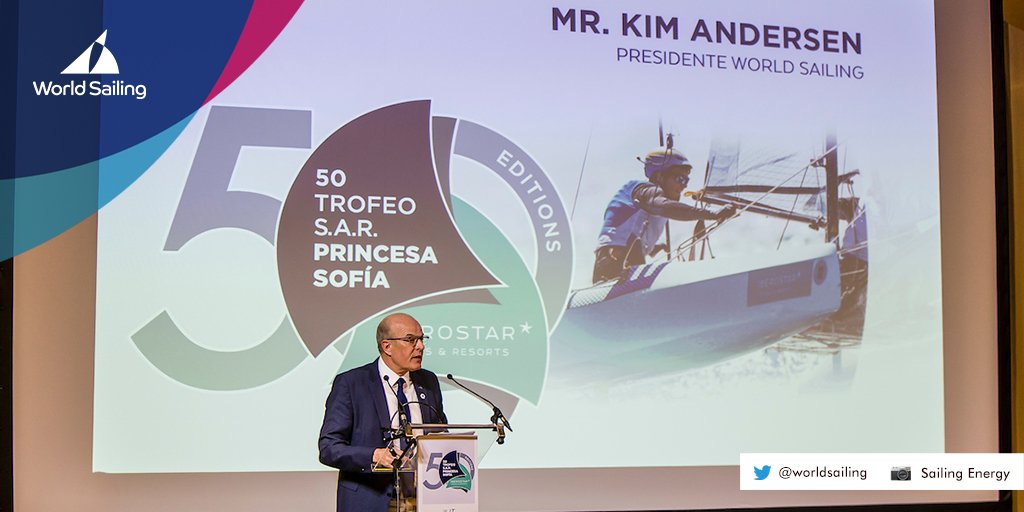 This programme associated with the Sustainability Agenda of World Sailing 2030 as well as the project Wave of Change.

Other who participated in the presentation include Kim Andersen, who is the World Sailing president, San Antonio de la Playa the president of Club Maritimo, Marine Pool CEO Jesús Comas, Stefan Eberle; Clean Wave founder Philipp Baier, it is a non-profit association, Agua KMZERO Matthieu Morvant who is responsible for a company Balearic area and GM of Princesa Sofía Iberostar Trophy (PSIT), Ferran Muniesa.

The Sofía Iberostar sustainability program comprised a number of initiatives. Muniesa said, "In this event, we have abolished all the plastics that are used for just once. In place of plastic, we have given bottles that can be reused and made up of stainless steel to all the participants of different organizations. At all venues, we have installed sources for drinking water. The fuel stations, the place of RIB fuels, we have changed everything and have installed a soak up system, this will not let even a drop of fuel to go into the sea. Also, we are all working and cleaning up beached and removing garbages and plastics from all the beaches present near to yacht clubs, which are regatta bases."

The primary objective of this program is to discard plastic water bottles that are used just once. This has been eliminated by Trofeo Princesa Sofía Iberostar. The initiative has been made possible by Agua KMZERO, Clean Wave and Marine Pool. The initiative will bring change in people mindset, we are hoping so.